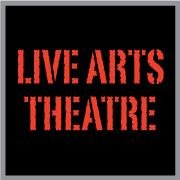 Becca Parker
Live Arts Theatre
Artistic Director
Gwinnett County, Georgia
liveartstheatre.org
I am the Artistic Director of Live Arts Theatre. The company is a cross between a professional company and a community theatre. We are currently in our 5th season and growing. I chose to found my company in a suburb of Atlanta. My goal is to share my passions for live theatre with people who traditionally would not have access to opportunities to participate in theatre for a wide variety of reasons.

I wear many hats. I direct several shows per season. I enjoy working on the tech/design aspect and have stage managed many productions. I also step onstage on occasion, especially if it is a musical.

I have a degree in musical theatre from Shenandoah, as well as a Masters in Education. In addition to Live Arts, I maintain a private vocal and piano studio. I teach classical voice, piano, musical theatre, and theory.

I love all theatre and get up to NYC as often as I can. I volunteer at local theatres so I can see whatever productions I can get my hands on.